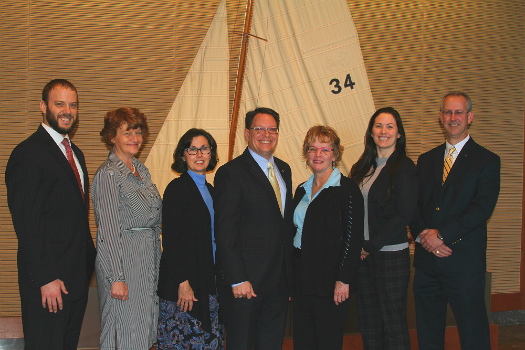 Our Philosophy
If there's one thing we stand for at Waterside, its financial balance. Some advisors focus solely on accumulation, others focus solely on distribution, but we understand that financial wellness is a multi-stage journey where you have to focus on both. In other words, we want to help you maximize your wealth, enjoy it now, and protect your future. To help you achieve that, it all comes down to balance. Our team will work with you to create a flexible financial plan that's in alignment with your goals and values, and will allow you to live your life to the fullest at every stage.
Our Clients
Each member of our team has unique strengths that when combined through our dynamic approach, allow us to offer a comprehensive experience rooted in knowledge and experience. Just as our skills and knowledge are diverse, the types of clients we work with are as well. This allows us the opportunity to assist individuals across several industries such as:
Continued Education
The world we live in is constantly changing and evolving, and new information, techniques and technology are presenting themselves daily. Here at Waterside Financial Group, we are committed to providing our clients with the best service and knowledge available, and that's why we make it a priority to be constantly keeping up with the industry through continued education.